Clean Beauty Favorites: 10 Non-Toxic Products to Try
What does the term "Clean" mean in the beauty world?
Most people are familiar with the term "Clean", but they only associate it with healthy, unprocessed food. The term "Clean" can also be associated with household products as well as beauty products. Because I'm obsessed with the latest and greatest in beauty, I thought i'd take a deeper dive into the ingredients that i'm putting on my body. I realized that even with a healthy lifestyle, I could be exposing my body to toxins daily by way of skincare, bodywash, makeup and soap. It's scary to even think about.
The beauty industry has a ton of trending terms for beauty, but they all mean something different and are not interchangeable with Clean. Let me break this down for you in my handy, dandy skincare glossary!
Clean: Products made without toxic ingredients. Clean products are usually free of sulphates, silicones, phthalates, parabens, pesticides, petroleum, artificial colors and synthetic fragrances.

Cruelty Free: Ever noticed that little rabbit symbol on a label? This means that the brand did not test your product on animals.

Vegan: Products made with no animal ingredients or by-products.

Organic: Product includes ingredients that are grown without pesticides or fertilizers, and have no genetically modified organisms.

Fair Trade: When you see the Fair Trade Certified™ label, it means that the ingredients used in the product were fairly sourced and that their suppliers are working in safe conditions and earning fair wages to empower and uplift their communities.

Natural: Products include ingredients derived from nature and not ingredients created in a lab.
Now that you know the differences, let me highlight the benefits of going Clean with your Beauty products. If you have sensitive skin, toxins can cause further irritation and redness. Some toxic ingredients have also been linked to other health issues like cancer, nervous system issues, reproductive issues, skincare sensitivities, hairloss and the list goes on and on and gets more depressing. The takeaway is that we don't need any additional factors working against us as we try to live healthy and long lives. Our skin is our body's largest organ, and whatever we put on our skin is entering our bloodstream, so let's be more aware of what we are putting on our face, our hair and our bodies. I've been educating myself more on the harm that toxins can do to our bodies, and once you know better, you do better.
Is it hard to find Clean Beauty Products?
Not at all! Since Clean products are trending, retailers like Target, Whole Foods and Sephora are making clean beauty products easily accessible offering a variety of brands and price points. Sephora even created a seal to help shoppers identify their clean products formulated without sulfates, parabens, formaldehyde, formaldehyde-releasing agents, phthalates, mineral oil, retinyl palmitate, oxybenzone, coal tar, hydroquinone, triclosan, and triclocarban.
Free Useful Apps: Think Dirty & Detox Me. These apps share details about what's in your personal care products and breaks down the label and toxin levels making it easy to understand.
Clean Beauty Favorites: 10 Non-Toxic Products to Try
2.Drunk Elephant Beste Facial Cleanser
Facts: Free of essential oils, drying alcohols, chemical screens, fragrance/dyes, SLS oils, and silicones.
3. Josie Maran Whipped Argan Oil
Facts: Vegan, gluten-free, cruelty-free, GMO-free, synthetic-fragrance-free, and formaldehyde-free.
Shop Here
Facts: Free of sulfates, phthalates, parabens, petrochemicals, mineral oil, silicone, talc, fillers, alcohol & artificial colors.
5. The 7 Virtues Fragrance
Facts: Clean, Vegan, hypoallergenic, and cruelty-free perfume features organic, fair trade essential oil.
6. Pacifica Cleansing Wipes
Facts: Formulated without: animal ingredients, animal testing, mineral oil, parabens, phthalates, petroleum, propylene glycol, SLS, gluten, & peanut oil.
7. HUM Glow Sweet Glow Suppliment
Facts: Free of sulfates, phthalates, parabens, petrochemicals, mineral oil, silicone and talc, vegan and cruelty free.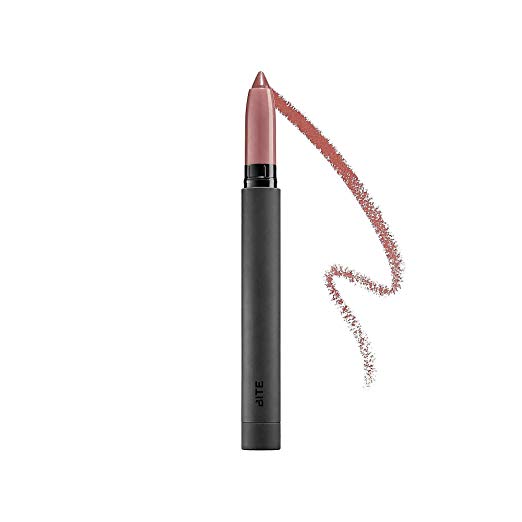 Facts: Free of parabens, formaldehydes, phthalates, mineral oil, retinyl palmitate, oxybenzone, coal tar, & hydroquinone.
10. Shea Moisture Curl Smoothie
Facts: Sulfate-free, paraben-free, dye-free, aluminum-free, formaldehyde free, and cruelty free.

What Clean Beauty products are you going to try?