Personal Development On-The-Go: 5 Podcast That I'm Subscribed To
Being a wife, entrepreneur, blogger, socialite, and HR professional, does not leave me much free time for personal development; but I absolutely can't afford to not invest in myself. I made a commitment this year to take in more valuable content to enhance my knowledge and awareness. Typically people focus on their personal development by reading, taking a course, or getting a life coach. All of these options are wonderful, but in this season of my life, I'm always on-the-go, so I recently started listening to podcast to get my personal development time. Podcast are so easy to squeeze in while traveling, commuting to work, exercising or cooking. I've been working on replacing some of my music listening time with podcast, and the substitution has been well worth it!
See the list below to check out the 5 Podcast that I'm currently tuned into. I've included links so that you can listen and subscribe.
I LOVE this podcast, not just because the podcaster is my husband, but because George is an amazing thought leader that drops so many gems about finances, entrepreneurship, and everyday success stories on his podcast.
Myleik Teele's podcast is real, is raw, and is relatable. I've always respected Myleik's hustle as the creator of curlBOX.com. On her podcast, she shares her insights and things she's learned along the way.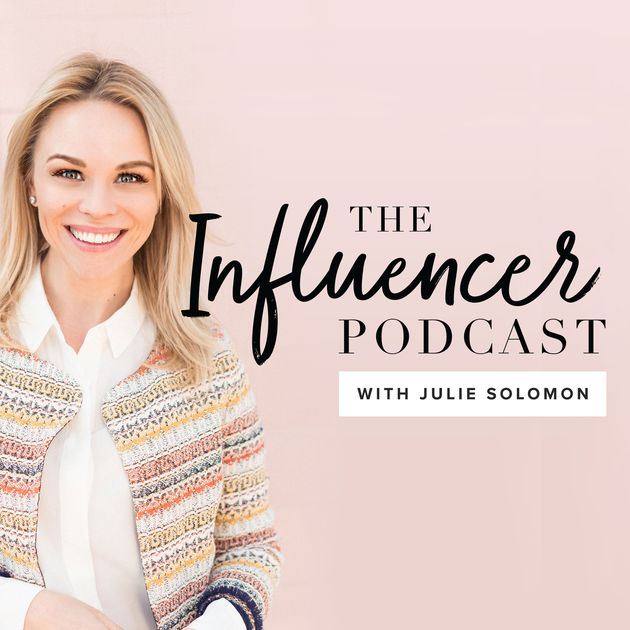 A podcast that takes you behind the scenes with successful bloggers, influencers and industry elites to share how they engage, persuade and grow their influence.
Who doesn't love Oprah? Hear her personal selection of interviews with thought-leaders, best-selling authors, spiritual luminaries, as well as health and wellness experts.
Erica Williams Simon hosts intimate conversations with women who have answered their own call. Tune in and get inspired.
Extra Treat: This month, I was a featured guest on Dei Lake's, Success on Demand's Podcast. I included the link to the podcast episode below where I share details about how I started my boutique, how I started blogging and a few tips that can make bloggers successful.
As I mentioned, most of the times I listen to podcast on-the-go. I usually listen in on headphones so that I don't miss any information. I was gifted these amazing headphones by Sudio which allows me to tune into my podcast with studio quality sound. My headphones are sleek, wireless, collapsible, and functional. Perfect for travel, working out or when your just on-the-go. They're compatible with Bluetooth and have a 24-hour battery life which we all need. You also can personalize yours by attaching the optional marble-effect or gold-tone caps.
Get 15% off using Promo Code: MAJESTY at Sudio.com.
Disclaimer: This post is sponsored by Sudio, however all opinions are my own.